Window Cleaning is a complex business, and there certainly isn't a one size fits all approach to this task.
What height are the windows?
What size?
Are they curving or flat?
Are they shop window or office back room?
Our investment in a wide variety of equipment enables us to clean your windows in the safest, most cost effective way:
Reach and Wash water systems
Access equipment
Abseiling and cradles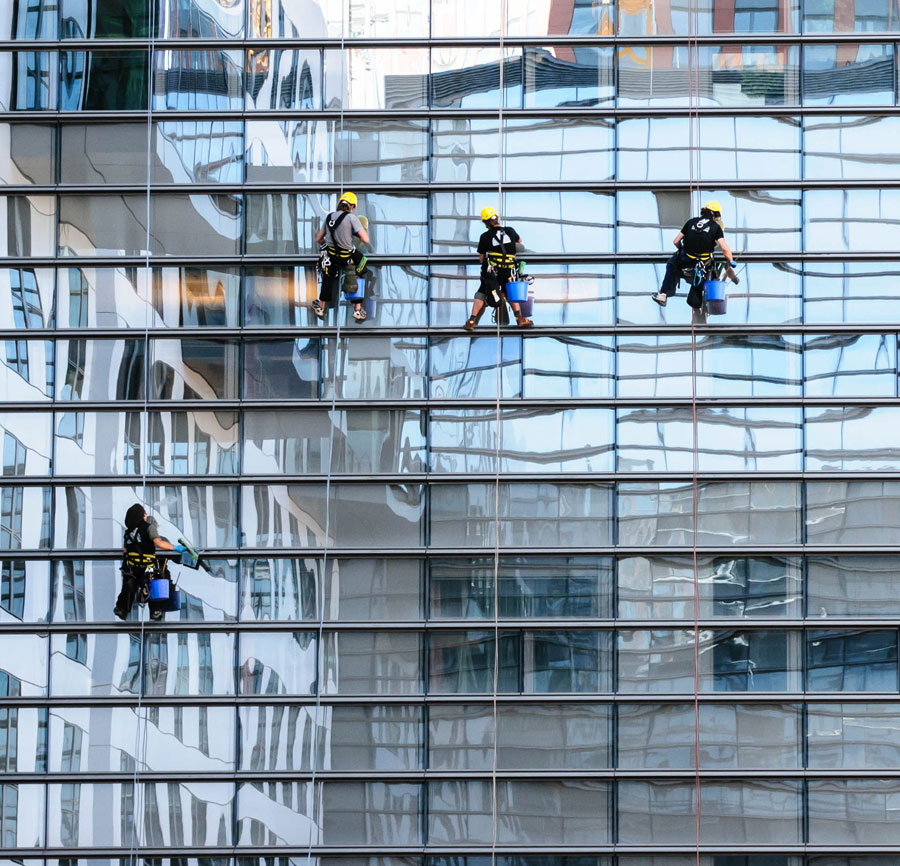 What's the right solution for you?