Looking after your work place for peace of mind and Covid 19 security
In addition to our Covid 19 Deep Clean Service we know that our clients want day to day peace of mind that their work space is being cleaned to the highest possible standard and the safety and wellbeing of our customers is our top priority. We are constantly monitoring government guidelines and as such we have introduced some new protocols to ensure the highest possible standards with our services.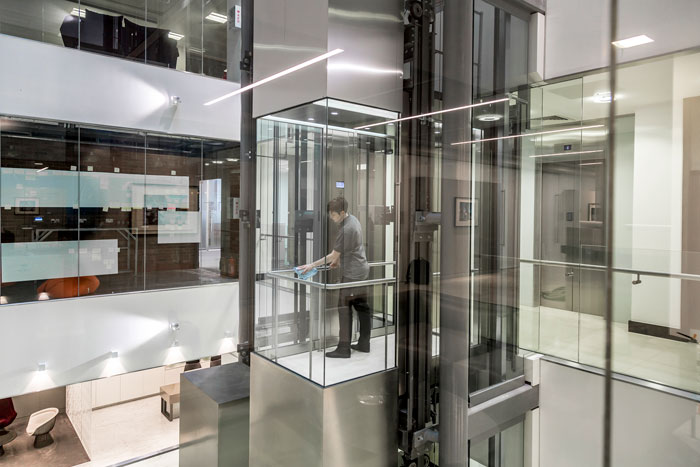 This is our three step approach which is our Our Standard
1. Initial Appraisal
We aim to cultivate an environment of partnership with our clients. It is important that clear procedures are in place to encourage social distancing and we can help guide you through best practices if you don't already have this in place.
We will work with you to identify the requirements for your business.
We will assess your workplace paying particular attention to the high touch areas and movements necessary around the premises.
We will work with you if not all your staff are returned to work and put a plan in place based on when individuals will return to work.
2. Our Cleaning Approach
If employees have not yet returned to work, we can provide a one off deep clean and disinfection service to ensure your workspace is safe and to prevent and control infection.
We have our own, in house, deep clean and disinfection cleaning department so we are not outsourcing any of this vital work. This means you know you have the reassurance that we can handle any problem on an ongoing basis and don't need to engage another company if the worst happens and an employee becomes infected with Covid 19. We have clear guidelines for infection control that you can read for your own reassurance here.
We have upgraded our cleaning products to use a single antiviral product disinfectant cleaner Byrotrol. It not only removes stains and neutralises odours, but kills the associated germs and works between cleans to help maintain public health and safety without damaging expensive capital equipment.
We have trained employees who are Rospa qualified in infection control, so you have the peace of mind knowing that we have every eventuality covered.
We continue to liaise and work with our clients to ensure that we follow a harmonious approach.
We empower our cleaning operatives to ensure that they can evaluate the building use and make minor adjustments to the cleaning program if required.
All our staff have enhanced PPE in line with government recommendations to ensure the safety of all.
We have a regular daily cleaning schedule that takes into account increased frequency of high contact and high risk areas.
We can flex up to offer an enhanced cleaning schedule if there is evidence that someone who is symptomatic has been on the premises.
3. Ensure premises are COVID secure for all users
We carefully monitor our workforce and they use our online system 3WS portal to track their day which ensures full transparency for us as managers and for you as a client. You know when and where your premises has been cleaned at all times.
We keep up to speed with all government guidelines so that you don't have to. You can be assured that we will constantly update our protocols where necessary to ensure your safety and well being and that of your workforce.
We are constantly updating our teams training and compliance to ensure they are in line with health and safety guidelines even as they are updated.
We monitor cleaning compliance with increased inspections and cleaning audits so you can be sure you are getting the best possible service.
Client Testimonials
Just have to highlight how good it is to have Vicki back to work.

All 3Way staff are pleasant and I never have any problems.  That said Vicki is outstanding!

I could tell when I came in this morning that Vicki was back last night.  The standard of cleaning is amazing.  The floors had been vacuumed well and everything smelt and looked immaculate.

Vicki goes above and beyond.
Just a quick email to say how much we appreciate having Charmaine as part of our cleaning team at Westcroft Leisure Centre. The cleaning standards Charmaine produces is of an excellent standard. You can really notice the difference in any room, changing room or toilet after Charmaine has left. There is always a pleasant smell, no signs of dirt and even small marks on walls and doors that go unnoticed are removed.

Please pass on our gratitude and thanks for the service she provides.
Just thought I should share some very positive feedback about one of your team. Since re-opening on Saturday, your colleague Betty has proved to be a shining star. Adhering to all guidelines put in place, obviously sticking to the cleaning plans / schedules you have in place, and reacting to requests without issue when required. Praise regarding Betty has come to me from both customers and colleagues, please pass on my thanks.
Your team is doing a fantastic job, you are right we have remerchandised the aisles and there are no easy ones. Your guys are doing an amazing job. Vasile in particular is absolutely great and runs a tight ship and not at all afraid to get his hands dirty.
Just a quick note – thank you for the quick response arranging the deep clean today and also for getting the hand sanitizer for us.

We really appreciate your help.
John Butler rung me to say that Tracey the cleaner had bought all the boys in a tray of cakes and he wanted to let me know. he said what a lovely thing for her to do.
Attended site today for a meeting with David. site are happy with the standard of cleaning, David went on to say how Carlos was so helpful with everything, never moans when asked anything just cracks on and does the job without causing any issues, David spoke very highly of Carlos and also said that there was a good team on site.
We've found 3Way Cleaning to be a professional, open and above all else efficient company to work alongside, with high standards not only maintained but challenged day to day.

The "in-house" management team are always on hand to manage the teams wherever needed and also to ensure holiday and sickness is always covered. I would highly recommend 3Way Cleaning to any potential client, as they always do what they say they are going to do. We are extremely pleased with the services offered and glad we appointed them.
I thought I would share some good news with you: at the Citywealth Brand Management and Reputation Awards last week we won Gold for Events Programme for the Year!

I wanted to thank you all and let you know that all your hard work preparing and delivering our events do not go amiss!

Coralie and I will proudly display the awards at our desks.
3Way Cleaning have been our cleaning contract company since we opened our distribution centre in 2000. They provide us with excellent customer service and are very reliable. They do exactly what they say they are going to do and, more impressively, exceed our expectations regularly
The person who cleans our kitchen, does an amazing job, I am not sure if she does our office and the toilets but they are also well kept.

I think she even puts the kettle on. Nice touch.